1. Register with Paycove
Select Hubspot as your CRM to get started with your account.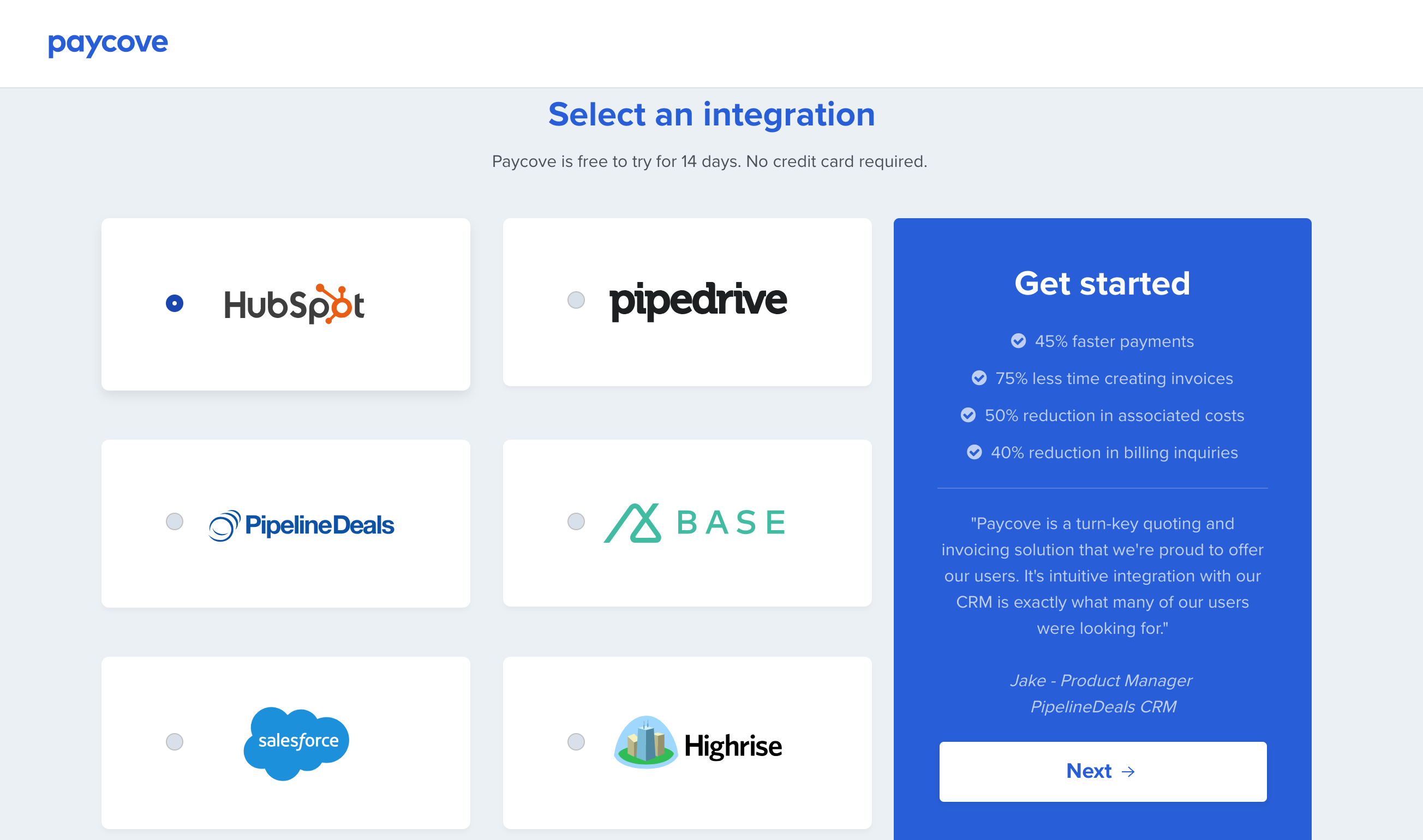 2. Grant permissions
Click on the orange "Grant access" button in Hubspot to allow your Hubspot data to be sent to Paycove.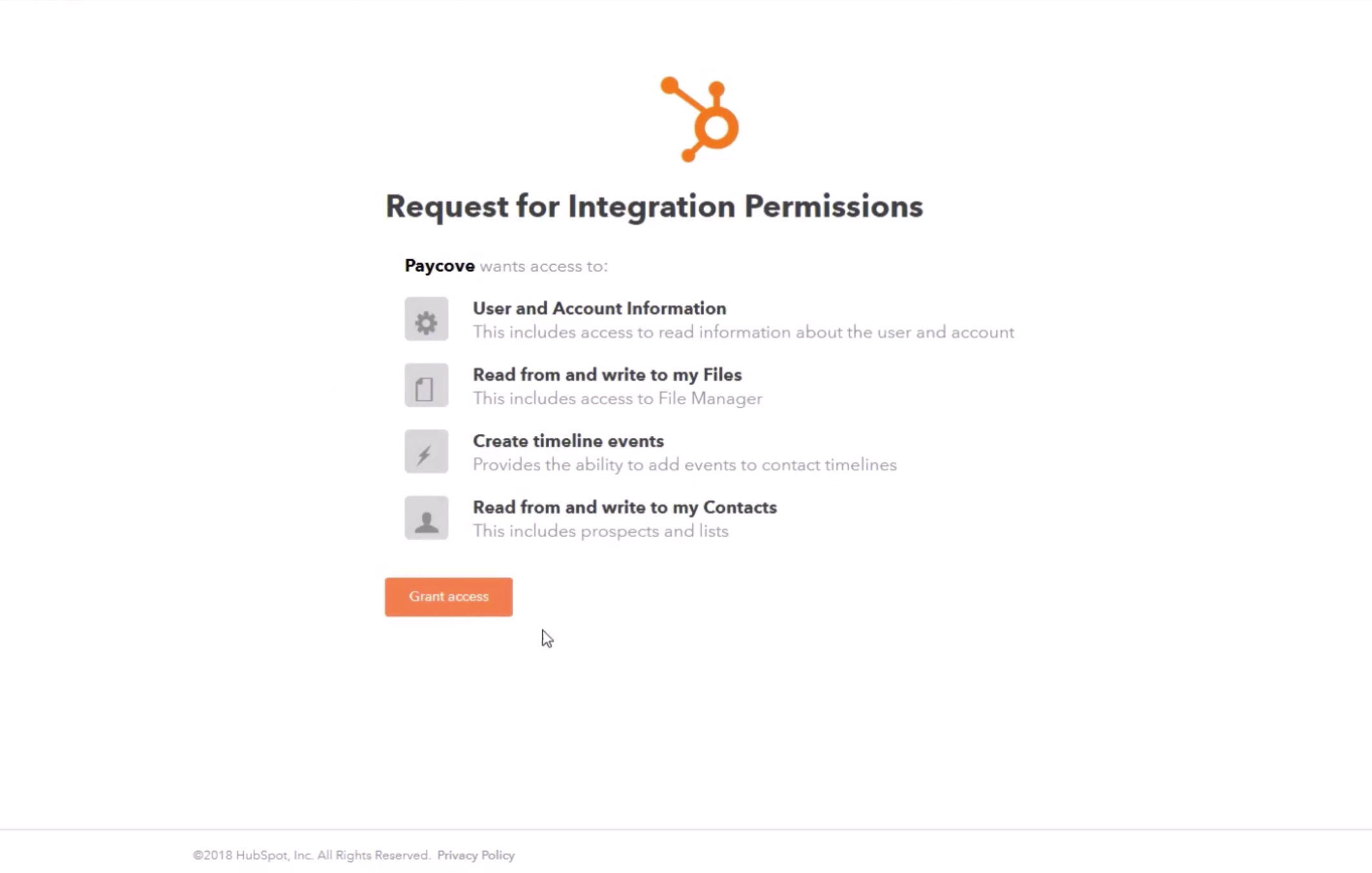 This is the data Paycove uses to generate quotes and invoices.
3. Configure pipelines and deal stages
Paycove automatically generates quotes and invoices when a Hubspot deal reaches a certain stage in your pipeline. There are 3 stages that you will need to setup to get started.
1. Select a stage you'd like to trigger quotes to be created (optional):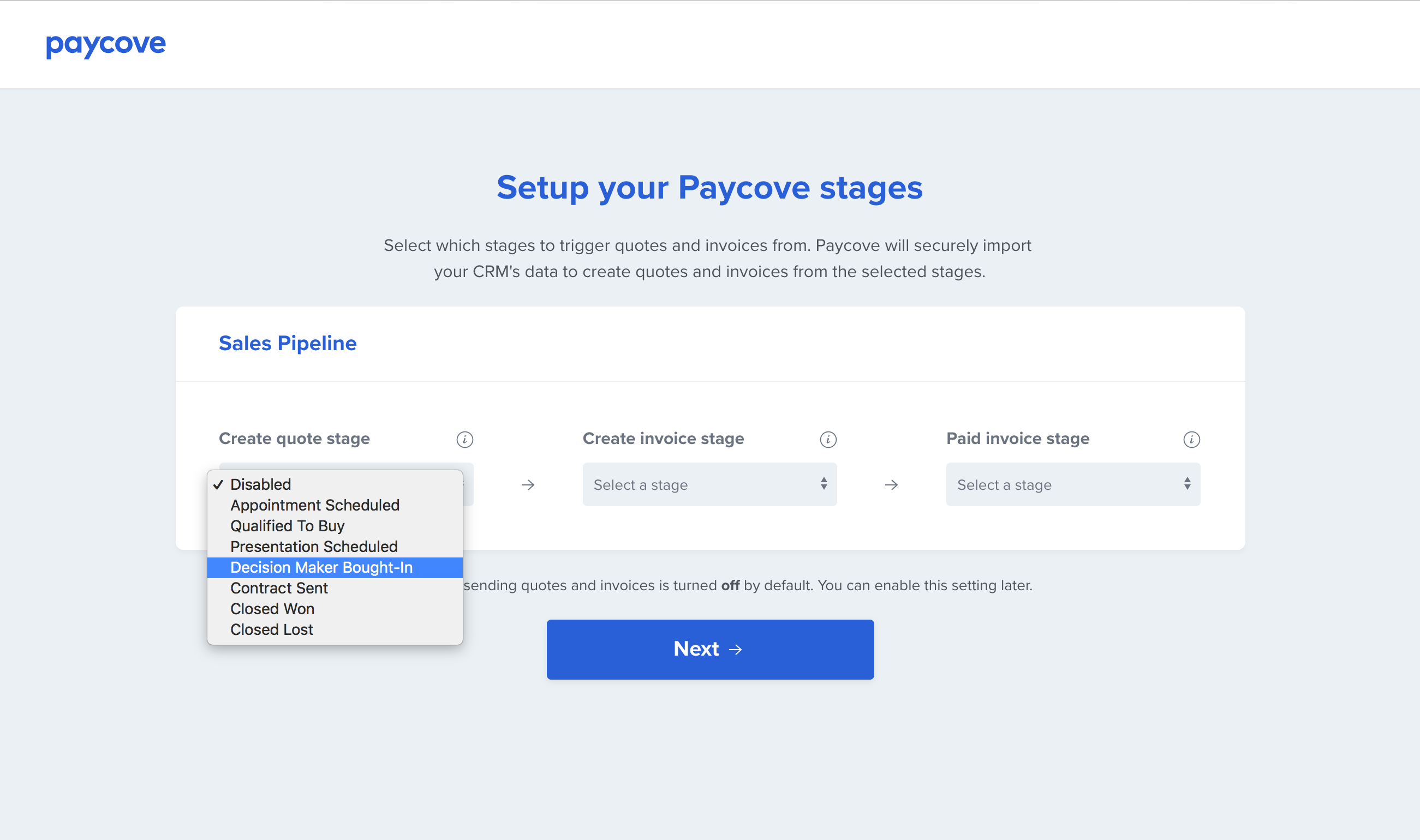 2. Select a stage you'd like to trigger invoices to be created: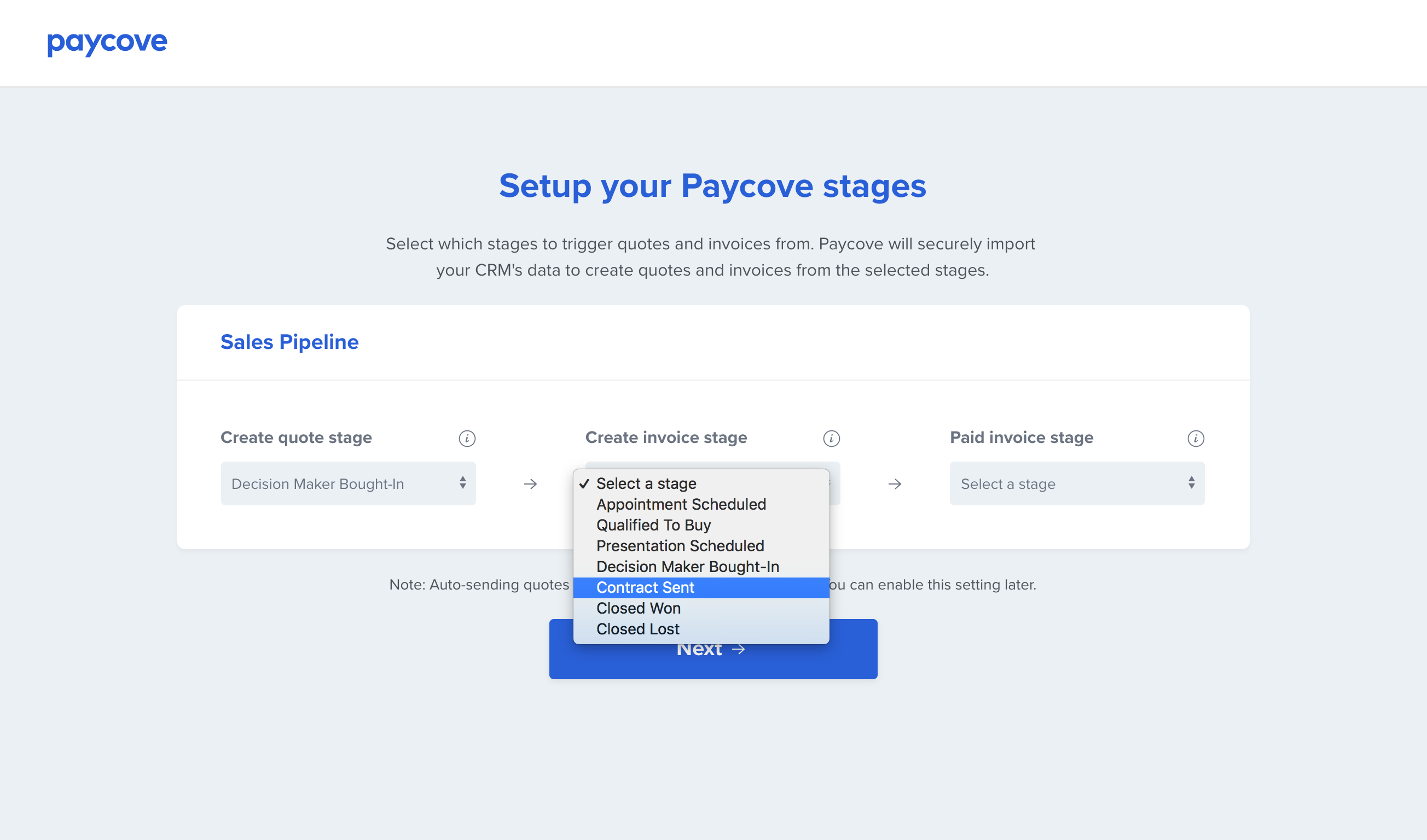 3. Select a stage you'd like to move paid invoices to: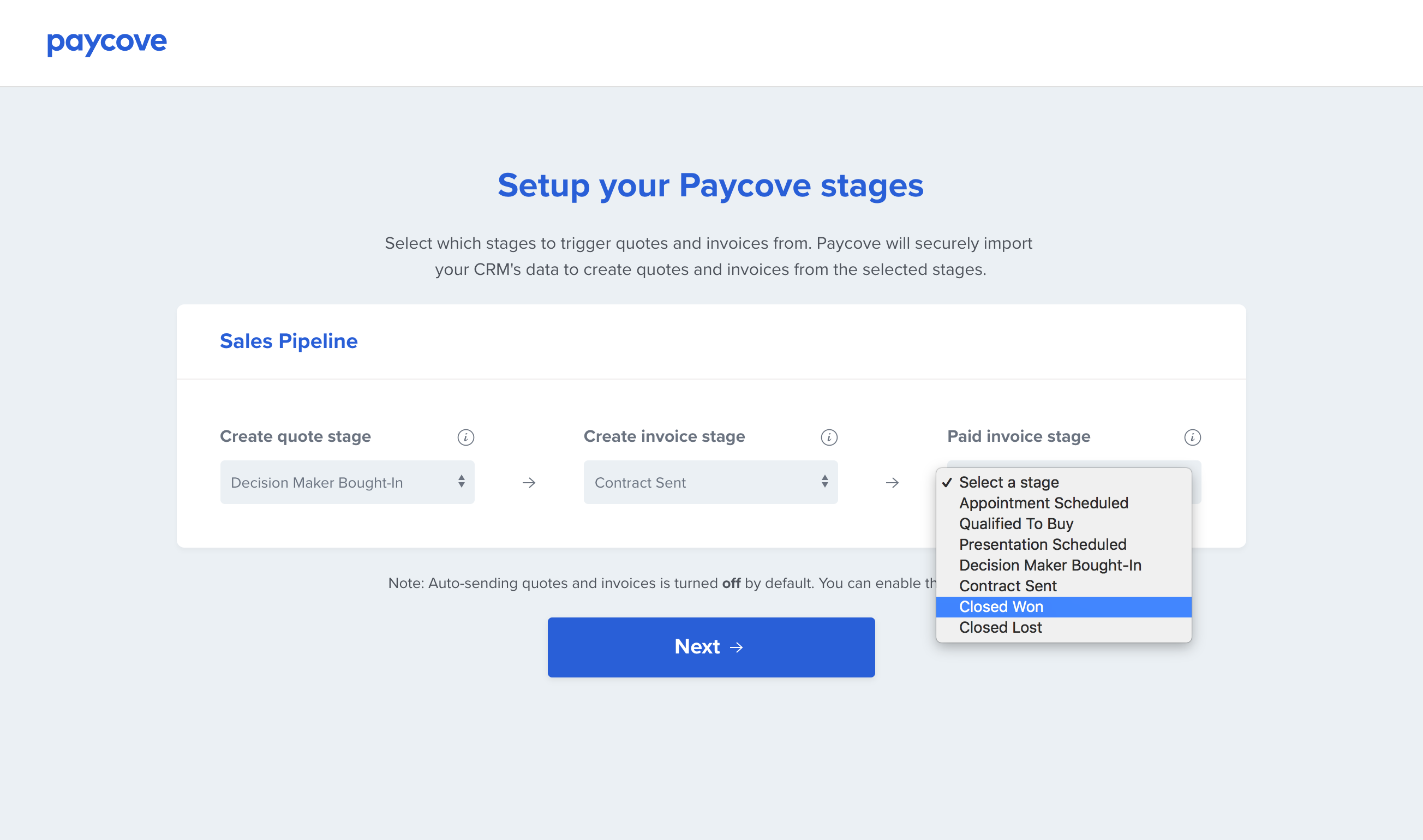 These settings can be changed later from your CRM settings in Paycove.
4. Connecting a payment method
Click on the blue "Connect Stripe" button if you'd like to collect payments via Stripe.
Paycove offers additional payment gateways that can be enabled after your account is created. Send us a message and our team will happily assist you in evaluating your options.
5. Finish registration
Fill out your log in details and you're good to go!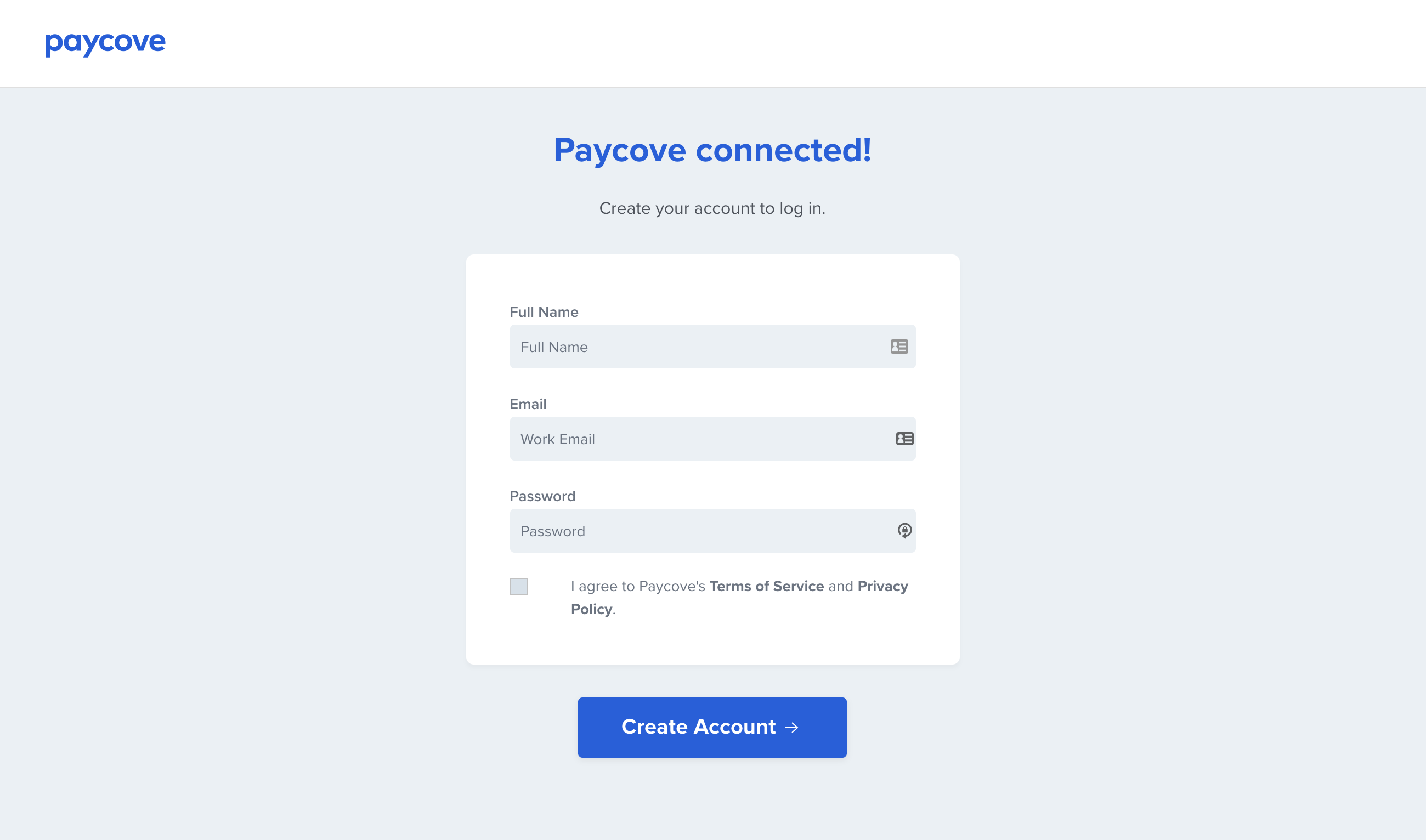 You can invite additional team members once your account is created.
6. Configuring Paycove in Hubspot
Now that you've connected Paycove with Hubspot you will notice a "Billing" module that is now available in the left column of your deals.
You can drag the billing module to the top to keep your Paycove status always visible.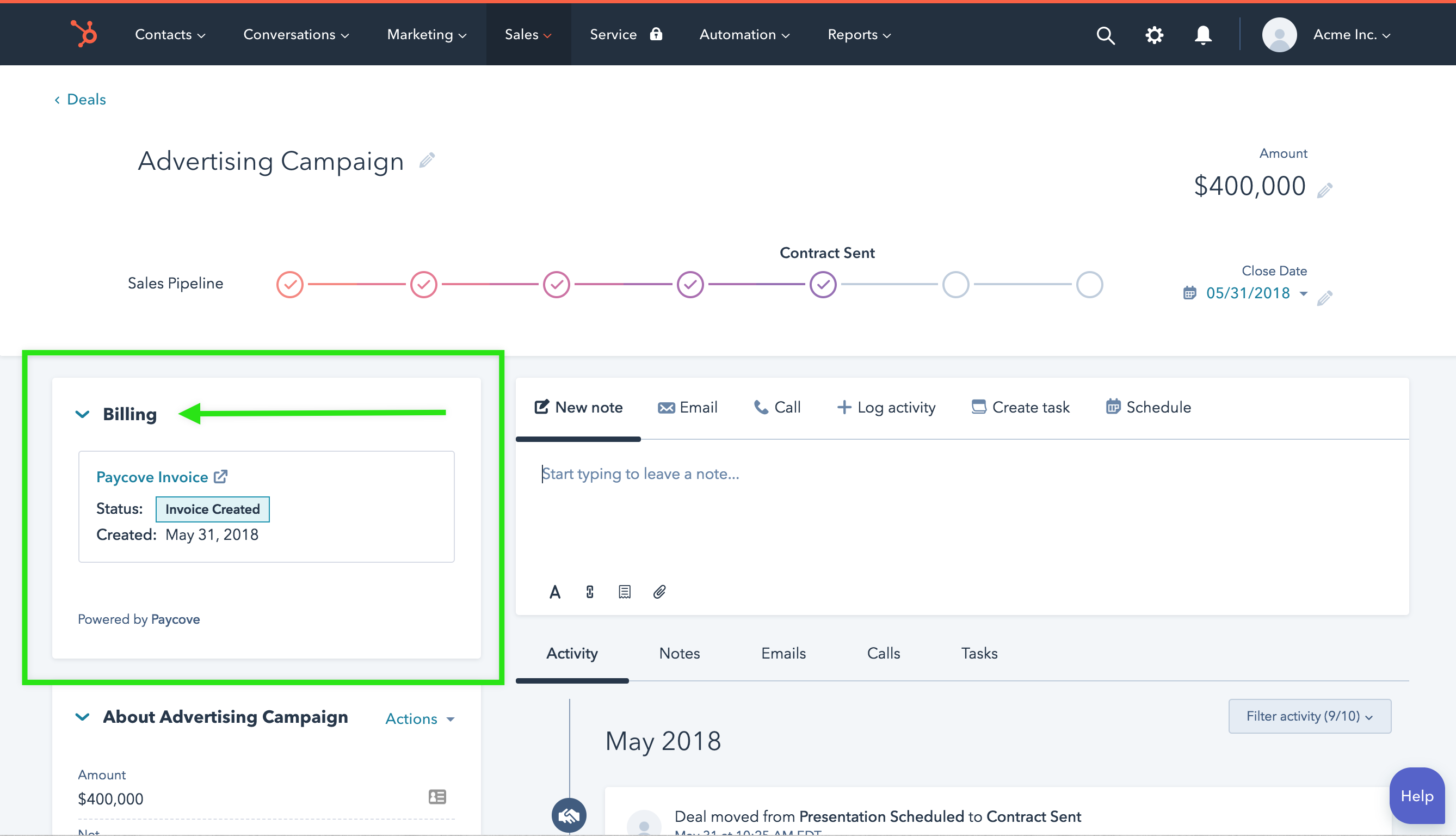 Next click on the "Filter activity" button in the upper right hand corner of your deal's activity feed.
Click on the "Paycove" checkbox under "Integrations" to allow Paycove quote and invoice updates to display in your deal's activity feed..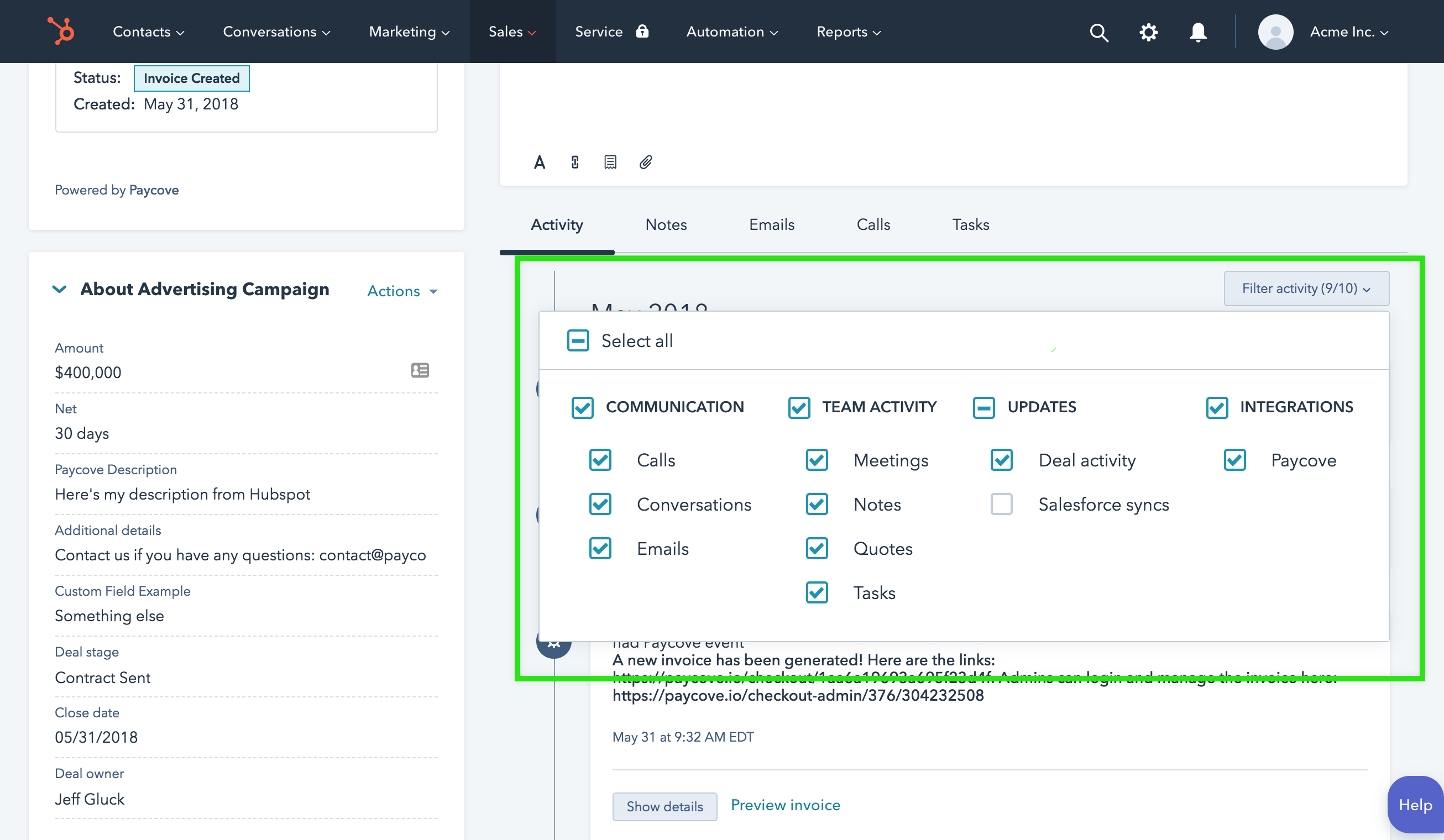 7. You're all set!
Try moving a deal to your quote or invoice stage in Hubspot to generate them in Paycove.
Click the blue "Refresh deals" button if the deals don't show up immediately in Paycove.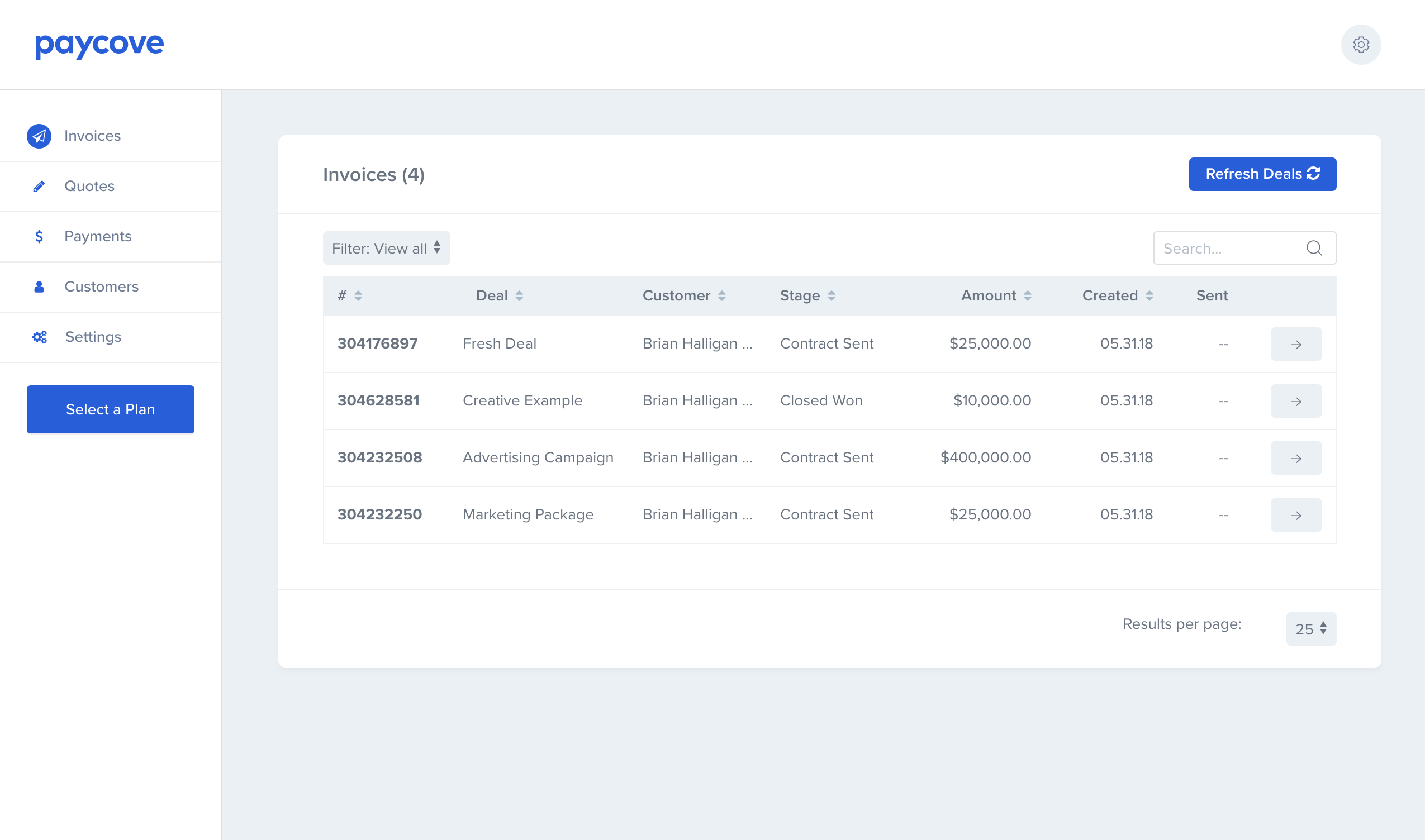 Now you can spend less time creating quotes and invoices and spend more time closing those deals!